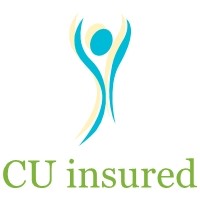 Tallaght West Credit Union is pleased to introduce you to a new exciting service for all Credit Union members. The service gives members an opportunity to avail of a new one-to-one service that will review what provisions you have made for you and your family in the event of your untimely death, illness or disability. The review will also include what provisions you have made to ensure you maintain your existing standard of living when you retire.
It may also be possible to offer you savings on your existing Life Assurance, Pensions and Investments. All reviews are carried out by a qualified financial advisor.
CUinsured's service is a personal service that puts the interest of the members first, something that Tallaght West Credit Union prides itself on. As part of the service a qualified financial advisor will be on hand in our offices.
The service is free of charge and free of obligations. We are inviting our members to bring in their policies and the financial advisor will review them to ensure you are getting the best quality and best price available in the market place. CUinsured is the only company in Ireland offering this type of service and you can now find them at Tallaght West Credit Union.
Come along and meet CUinsured's Qualified Financial Advisor Ronan Forde for a FREE and NO OBLIGATION consultation. Call 085 2523961 or email ronan@cuinsured.ie to make an appointment.