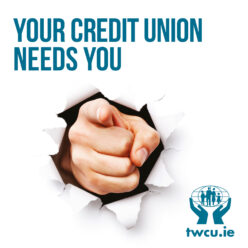 Dear Members,
As a community financial co-operative, all Irish Credit Unions are run by a volunteer Board of Directors.
Volunteerism is a core part of the credit union movement.  Other voluntary roles include the Board Oversight Committee, and volunteer tellers (on occasion).
Being a volunteer gives you a chance to really get involved in running an essential local service.  It is a great way to meet people, develop new skills, undertake relevant courses of study, and build your CV.  For more information about credit unions in general, and volunteering in particular, the Irish League of Credit Unions site is the best place to start!
If you want to know more about volunteer roles in Tallaght West Credit Union, please email our CEO daren.oneill@twcu.ie