Financial Planning at Tallaght West Credit Union
Spring Clean Your Finances… Book Your Free Review
Free of Charge & No Obligation
Online, over the Phone or Face-to-Face (when Covid-19 guidelines permit) at Tallaght West Credit Union
With a Qualified Financial Advisor trusted by Tallaght West Credit Union
Covers Pensions, life insurance, savings, investments, and general family budgeting advice
The Free Financial Planning Service aims to help Credit Union members gain the best value for money and offers a very refreshing alternative to the typical experience at a bank or other financial institution.
When you place your life insurance, pension or savings and investment policy with your CUinsured advisor, you help Tallaght West Credit Union earn an additional revenue stream.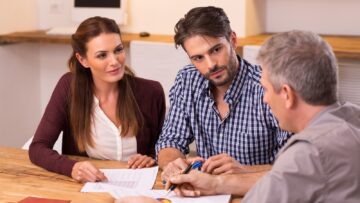 Request an Online Review Here https://cuinsured.ie/online-financial-advice/
Book a Meeting or Request a Call Back Here https://cuinsured.ie/schedule-a-meeting/
Life Insurance https://cuinsured.ie/life-cover/ Mortgage Protection https://cuinsured.ie/mortgage-protection/ Serious Illness https://cuinsured.ie/serious-illness/ Income Protection https://cuinsured.ie/what-is-income-protection/ Pensions https://cuinsured.ie/pensions/ Inheritance Tax Planning https://cuinsured.ie/i-need-help-passing-my-estate-onto-my-children/
______________________________________________________________
Financial Learning Online… Book a Webinar
Learn how to better manage your finances
Get practical tips
All from the comfort of your home
Presented by a Qualified Financial Advisor
Click here to register for a seminar https://cuinsured.ie/latest-news/
_______________________________________________________________
The Financial Planning service is approved by The Central Bank of Ireland, and provided by CUinsured Limited, a registered insurance intermediary regulated by the Central Bank of Ireland. Operated by CUinsured, an independent company, the service provides in house financial advice to Credit Union members in all areas of personal protection. These include: Mortgage Protection, Family Protection (Life, Serious Illness, Income Protection), Life Cover, Income Protection/Serious Illness, Pensions Retirement planning, Investment/Savings and Estate Planning.